Every leader has to answer tough questions. Every good office holder needs to answer tough questions asked by the voters and city officials. As a candidate to represent Ward 2 on the Blue Ash City Council, I've gotten a chance to answer some tough questions.
Recently the League of Women Voters and the Cincinnati Enquirer sent all the candidates for local offices a series of questions. Some were easy (what's your name). Some were very hard (in 250 characters or less, what qualifies you for the office you seek). I encourage you to read the answers of both candidates before you make your choice. Of course, on each of the sites, you will find answers about all the offices you will find on your ballot November 2.
vote411.org
vote411.org is a project of the league of women voters. By entering in your address (or another one in your ward) here, you can find information about all the candidates who will appear on your ballot.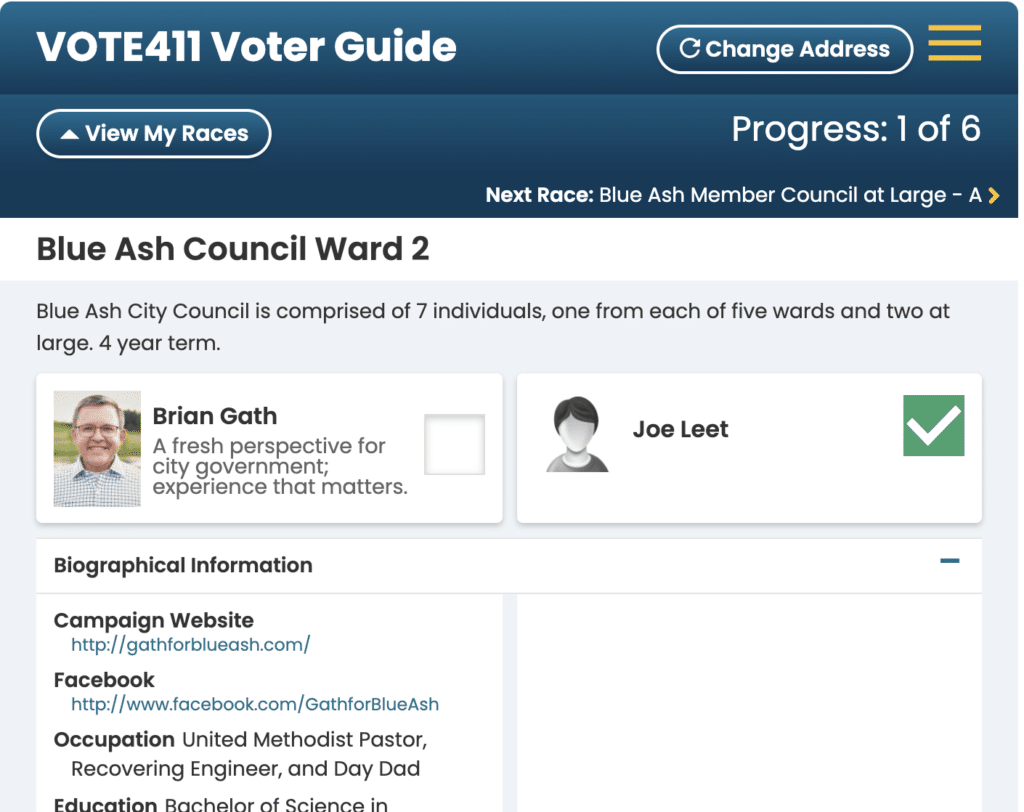 Cincinnati Enquirer 2021 Voter Guide
Like the other guide, the Cincinnati Enquirer 2021 Voter Guide will show you the answers from candidates gave to a series of questions. There's a lot more there than just biographical information. Some of the questions get very specific.