At their meeting on October 14, the Blue Ash City Council approved zoning on the old Kmart site and offered favorable opinions on a concept for the redevelopment of Towne Square Park.
More drive-thru restaurants coming to Hunt Road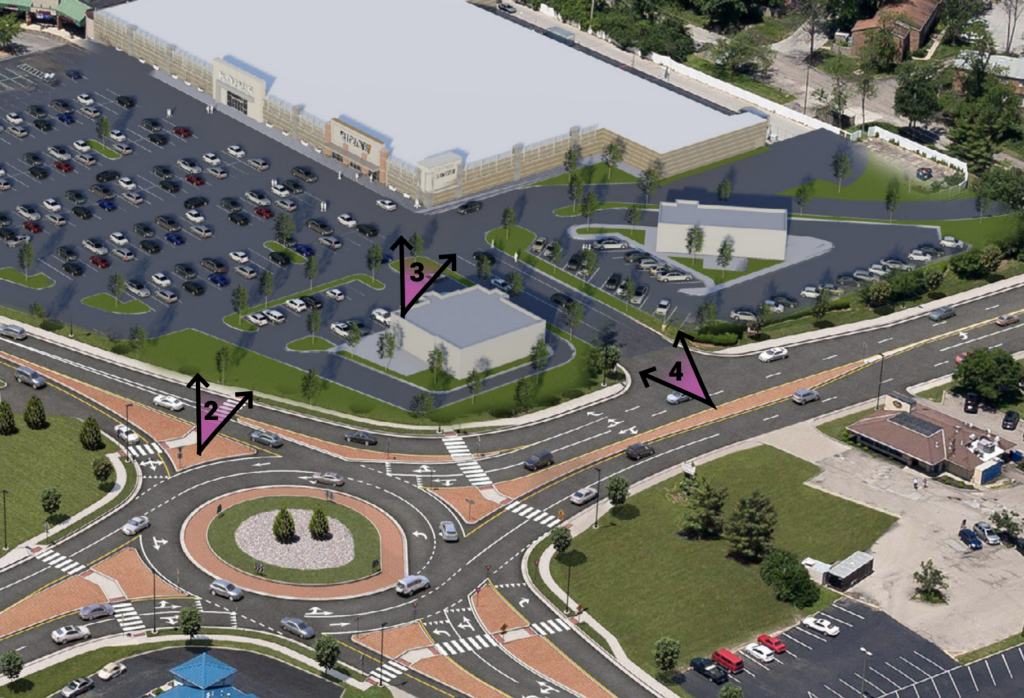 Last night, city council unanimously approved legislation allowing the unused portion of the old Kmart building on Hunt Road to be demolished and replaced with two drive-thru restaurants on the site. No restaurants were announced. What would you like to see go in there? Read the full legislation and see all of the renderings on the City of Blue Ash website. All of the images for this post are from the YouTube video. Watch for coverage from the city for higher quality images.
Update on plan to refresh Towne Square Park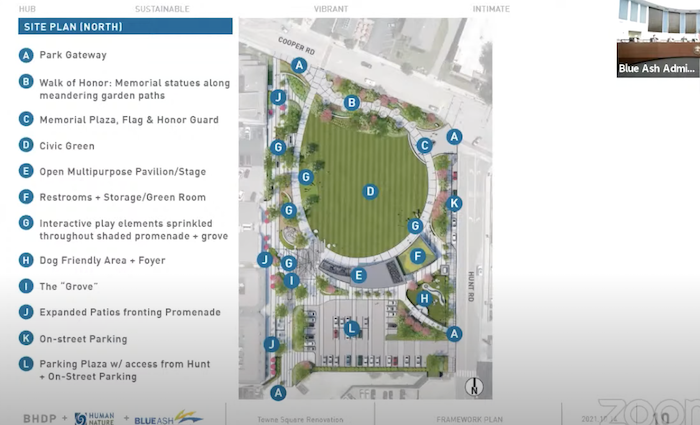 During the meeting, the architects and designers from BHDP and Human Nature made a presentation to update council on the current ideas for the three acre site. The purpose of the presentation was to get agreement from council on the program and basic design. You can watch the full presentation on the Blue Ash YouTube page. A separate meeting has been had with the local VFW and their feedback was included.
As they have been designing there had six key considerations:
Match or increase number of parking spaces from existing
Increase park visibility and "presence" along Cooper and Hunt Roads
Accessible from multiple entry points and park gateways
Designed to draw patrons 365 days a year
Promote universal accessibility by managing topography (14′ elevation change from north to south)
Improve views into park from key locations
Their design was driven by this vision:
They proposed eight programatic elements: a civic green, veterans memorial/garden, play environment, dog-friendly area, grove, pavilion and restrooms, promenade, and parking plaza.
The new design pushes the veterans memorial to the front of the park along Cooper Road and takes the form of a trail that allows visitors to journey along time as they honor veterans from each war. By including a smaller stage (now called a pavilion) and adding what designers called rooms the design is set to be more useful for residents day to day. The plan includes approximately thirty percent more green space.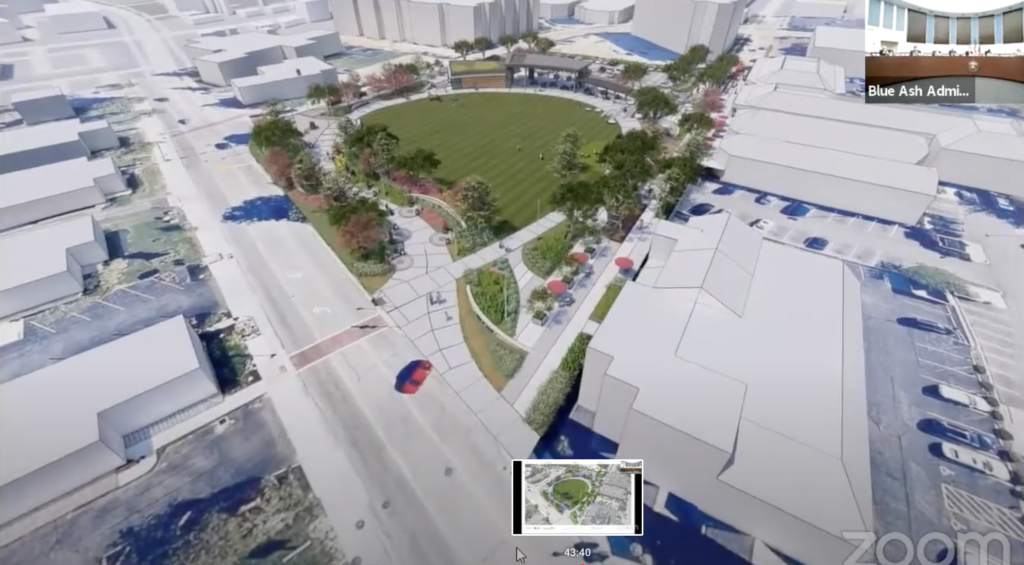 More Renderings